A palace for unique events in exceptional surroundings
72157624798187059
Casa de América offers you the chance to hold all kinds of events and corporate meetings in its magnificent headquarters, the historic Palacio de Linares, built in the late 19th century and perfectly preserved and based in the emblematic Plaza de Cibeles.
The palace can provide a series of elegant period rooms, the modern, spacious and functional Amphitheatre or its versatile garden and terrace area. Casa de América has a wide range of options available to ensure your event is a resounding success.
The rooms are suitable for press conferences, receptions, commercial presentations, executive meetings, cocktails, etc.; the cinema is ideal for film screenings and the exhibition room makes a highly original event venue. Casa de América's team of experts are on hand to recommend solutions that best fit your requirements, either using the various spaces independently or as a combination and providing you with the appropriate technology for your event, plus a first-rate catering service with food prepared on the premises.
If you would like more information about booking deadlines, rates or any other matter, please do not hesitate to contact us. We will be delighted to help.

Commercial Department
Sales Manager: Arantxa Serrano
(+34) 669 237 247
Sales Manager: Sonia Encabo
(+34) 681 233 867
[email protected]
🚍 Bus routes: 1, 2, 5, 9, 10, 14, 15, 20, 27, 34, 37, 45, 51, 52, 53, 74, 146, 150, 202.
🚇 Metro: Línea 2 (Banco de España).
🚊 Local train: Recoletos station.

🅿 Parking: Paseo de Recoletos.
♿ Accesibility: YES.
Members of:


72157625078749433
72157625203574814
72157625078746053


The Palacio de Linares, headquarters of the Casa de América, is in the centre of Madrid, in Plaza de Cibeles (between Paseo de Recoletos and Calle de Alcalá).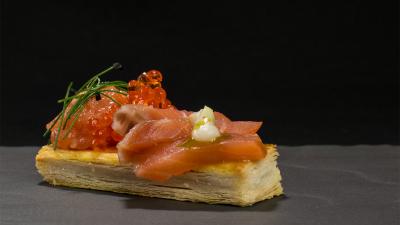 actualidad
An exclusive catering in the center of Madrid

The Palacio de Linares building is set in a historically strategic area.