A palace filled with art and history
72157712812257913
The Palacio de Linares building is set in a historically strategic area. Prior to being used as the residence of the Marquis and Marchioness of Linares, it housed the old Molinos de Plata and the Pósito Real (royal grain store). Exquisite and distinctive, Palacio de Linares is part of Madrid's heritage. Its clean lines are the work of architects Carlos Colubí, Adolf Ombrecht and Manuel Aníbal Álvarez. Built from limestone, the palace interior houses an impressive number of Parisian lamps and bronzes, glass from Antwerp, carpets and rugs from the Real Fábrica de Tapices and the Fundación de Gremios and an exclusive collection of paintings by well-known artists such as Francisco Pradilla, Manuel Domínguez and Alejandro Ferrant.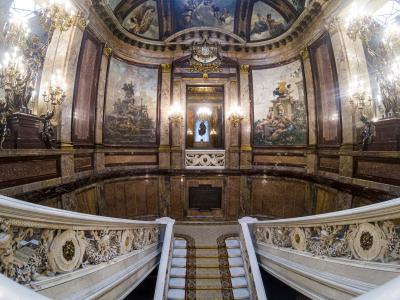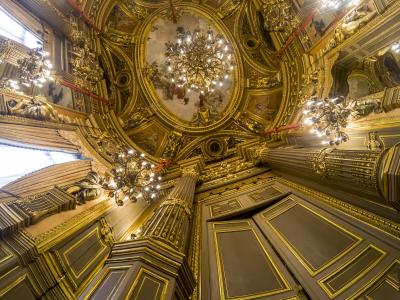 VISITS TO LINARES PALACE
Due to the new protocols required by the current situation of COVID-19, we inform you of the new conditions for guided visits to the Palacio de Linares:
The guided tours will be made as follows:
Friday in 2 passes: 18.00 and 19.30.
Saturdays and Sundays 3 passes: 11.00, 12.00 and 13.00.
The advance sale will be made in person at the Information Point from June 10, from Monday to Friday, from 11.30 to 14.30 and 16.30 to 19.30 , and on Saturdays and Sundays during visiting hours, putting tickets on sale available that have not been sold during mid-week pre-sale.
Passes will be for a maximum of 30 people and the guide.
❗IMPORTANT: All attendees must be provided with a mask (entry without a mask will not be allowed) and will keep the required safety distance and the indications given during the visit in order to guarantee the safety of all.
Prices
General admission:  8€.
Over 65s, under 16s and totally disabled (with ID): € 5.
Payment in cash and by card (by card amount greater than € 15.99).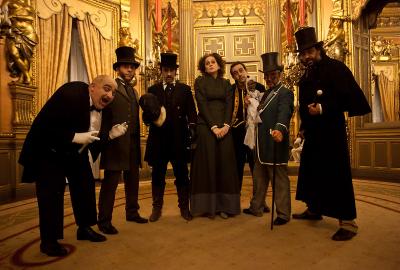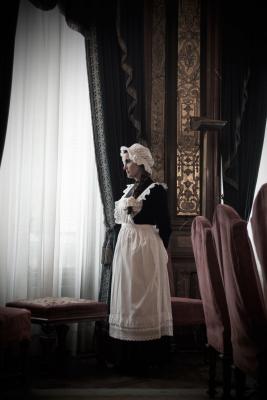 Plaza de Cibeles, s/n, 28014, Madrid
Dates on which tours are available may vary depending on events and other activities on programmed to take place at Casa de América
PLEASE NOTE: photography and filming are strictly forbidden during tours.

Casa de América offers you the chance to hold all kinds of events and corporate meetings in its magnificent headquarters, the historic Palacio de Linares, built in the late 19th century and perfect

The Palacio de Linares, headquarters of the Casa de América, is in the centre of Madrid, in Plaza de Cibeles (between Paseo de Recoletos and Calle de Alcalá).